Fitness Classes Carson City, NV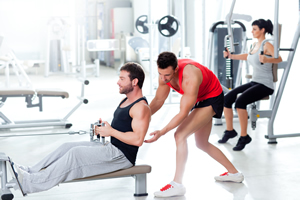 If you feel that you're not healthy anymore or you simply want to maintain your body's optimum shape; perhaps enroll in our offered fitness classes? Since 2008, we have helped hundreds of Carson City, Dayton, and Mound House clients achieve their ideal body through our scientific, proven programs that are handled by certified personal fitness trainers. Consequently, we have become known as a competent fitness services provider with the best rates in the areas we serve.
Visit our fitness center or call our hotline if you wish to know more about our fitness classes. We look forward to seeing you working out in our state-of-the-art gym facilities.
Fitness Classes that Suit Clients' Need
River Vista Fitness provides different fitness classes that virtually cover all age brackets. For example, we have zumba classes for teens, young adults, and professionals. You will surely enjoy the interesting mix of aerobics, hip-hop, and salsa music, as well as martial arts routines. Our zumba instructors are all certified and trained to facilitate such high-adrenaline classes. This is one of the reasons why it becomes our most popular program. We even have clients from Carson City who enroll in groups to experience the wonderful benefits of zumba.
We also offer yoga classes if you want to experience the liberating and calming effects of this ancient Indian meditative practice. We have yoga rooms in our center that facilitate orderly conduct of each yoga session. Like in the case of our zumba classes, our yoga classes also feature certified instructors.
Meanwhile, we have spinning (indoor cycling) programs for all age brackets. These classes are designed to address the peculiar physical training need of enrollees per age bracket so they can get the most out of their chosen program. Our spinning classes guarantee efficient burning up of some serious amount of calories for a totally fit physique after several sessions.
Flexible Class Schedules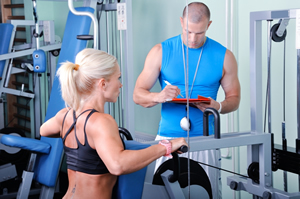 Those seeking to get into fitness classes typically worry about not having the right schedule that will fit their vacant hours. Fortunately for them, we have the best workout schedules possibly among all fitness centers in the state.
We typically start at 4:30 in the morning for the early risers and well into 9 o'clock in the evening for those free only during evenings. We also have fitness classes during weekends for Carson City clients who are only free during these days. Those from other cities nearby can also avail of our weekend schedules.
Meanwhile, we welcome arranged schedules for those who want to work out in groups. So whether you want to sweat it out with your office pals, or you prefer to flex your muscles with your family, we will be with you at your desired time and day.
The Best Fitness Class Offerings in NV
We have complete equipment and facilities for our offered fitness classes. We have specific areas for gym workouts, spinning, zumba, yoga, and designated areas for young adults and kids. We are a child-friendly establishment, so you won't have to worry when you tag your children along. We also have certified personnel who supervise the classes, and we offer flexible schedules and various membership options to suit your needs.
Call River Vista Fitness today at (775) 246-3650, and experience our personalized and professional fitness programs.